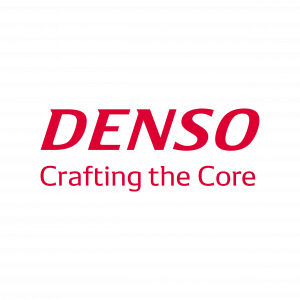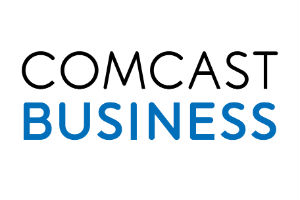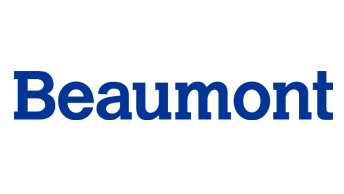 2022 Year-In-Review video 
Chick-Fil-A Southfield Grand Opening video
Swinging for Southfield Annual Golf Outing 2022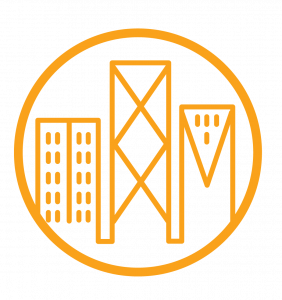 The Southfield Area Chamber of Commerce had a successful 2023 year. Our organization is dedicated to "creating connections" for our members within the business community. Welcome to our new & future members. I invite you to review our latest event and program news updates. We have exciting new additions coming soon.
Wishing you a happy, healthy, and prosperous New Year!
Jasmine Patton
Executive Director
Chamber and Partner Events...
Member Messages
" We continue to use our membership to expand the knowledge of our business."
Linda Height
Lawrence Technological University
"I have been a member of numerous Chambers in the past. However, the Southfield Area Chamber of Commerce is an active chamber that allows me to engage with other business professionals regularly."
Alvin Lynn III
Option Insurance Group LLC
"The advice that I would give a newer member of the chamber is to be consistent, diligent and help as many people as you can."
Sidney Crumley
Philar Enterprises LLC
"Being a member of the chamber has helped grow my business. I have gotten direct business from being a member, and the chamber events have introduced me to people and companies that have generated business for me as well."
Michael Jacobson
Cadillac Travel, Inc
"I love it when we have events at big businesses because the decision makers are usually right there. You have an opportunity to meet and network with them."
Ruth Aaronson
Signs By Tomorrow
"I've experienced immeasurable connections to people. As a result of volunteer activity, serving on planning committees, I've met other members who've become referral partners.  You get out what you put in and volunteering is a must!"
Ann Reinman
Pinnacle Printing & Promotions
We encourage every business in Southfield to join and support the Chamber of Commerce.  Not only are they a great resource, but they are committed and passionate about growing your business through educational programs, networking, promotional support, exclusive discounts and a long list of other amazing benefits.  Our agency has been a proud member for over 11 years and we value their support and commitment in the community.   
We look forward to continuing our partnership with the Southfield Chamber for many more years to come!

- Cindy Carr, The Mars Agency
"We at Irvine Neuro Rehabilitation are grateful and honored to be active members of the Southfield Area Chamber of Commerce.  The opportunities Chamber membership affords us to make great business connections while supporting our vibrant community in and around Southfield are invaluable.  Tanya Markos-Vanno and her team bring great energy, vibrancy and enthusiasm to the Chamber and all whom they serve.  Keep up the great and important work!" 
 - Michele Marine, Irvine Head Injury
As a single-member small business owner, I can only accomplish so much in 24 hours. Becoming a member of the Southfield Chamber has created the leverage I need in my business and more. Although the events
they host are always great networking opportunities, the real added value is in the intention they put into helping their members. They've taken time to meet with me on different occasions to discover my business goals and they have intentionally orchestrated opportunities for mutually beneficial partnerships with other businesses.
Tiffany Yvonne
The Dining Clique
"I have been a Member of the Chamber for two years now and it has been nothing short of extraordinary. As a business owner I have felt the support of the Director Jason and Jasmine the Media Specialist. Just knowing that they truly wanted to help my business move forward elevated my trust in them. 
I highly recommend the Chamber for all businesses because they will work hard to assist you."
Shalynne Barr, MBA, CNC, CPT, CGFI
"I have been active with the Southfield Chamber for many years. It`s been instrumental in helping me to build my network of business partners and customers. The chamber is large enough to provide plenty of opportunity, but small enough to offer personal attention. The chamber is led by professionals who are passionate about helping area organizations to grow and tackle business challenges. The membership is a great value to anyone who`s willing to invest the effort and take advantage of the opportunities provided by the chamber. "
Scott Shy
Enterprise Account Executive
WOW! Business
Greetings and Salutations,
A few words to Thank Jason Blanks and the  Southfield Chamber for all of the hard and important work that they are doing during this unprecedented time. With no "playbook" to refer to the Chamber has been a "Lifeboat" of information and resources.
Thanks to the leadership of the Southfield Chamber of Commerce there continues to be a light at the end of the tunnel and hope that we WILL get through this TOGETHER!
Barry G Phillips
Regency Manor Banquet Center
I wanted to thank you and Jasmine for hosting us on our Zoom call to discuss MLives $10 Million Dollar Matching Grant with the Southfield Chamber and its members.  Additional thanks for
assisting us on setting on the Zoom call.  
Steven Proctor, MLIve  Account Executive
Welcome New
Chamber Members!
Why Join Your Local Chamber?
Source: American Business Magazine 2013 
Let's face it...our schedules are hectic enough. Why should business leaders join and actively participate in their local chamber of commerce? We think this article is spot on!
Eat to the Beat Summer Series
Business Development Series
Ready to find out more?
Schedule an appointment to see how the Southfield Area Chamber of Commerce can benefit and support your business.